Article: Cracking the Code: Creating The Best Lingerie For You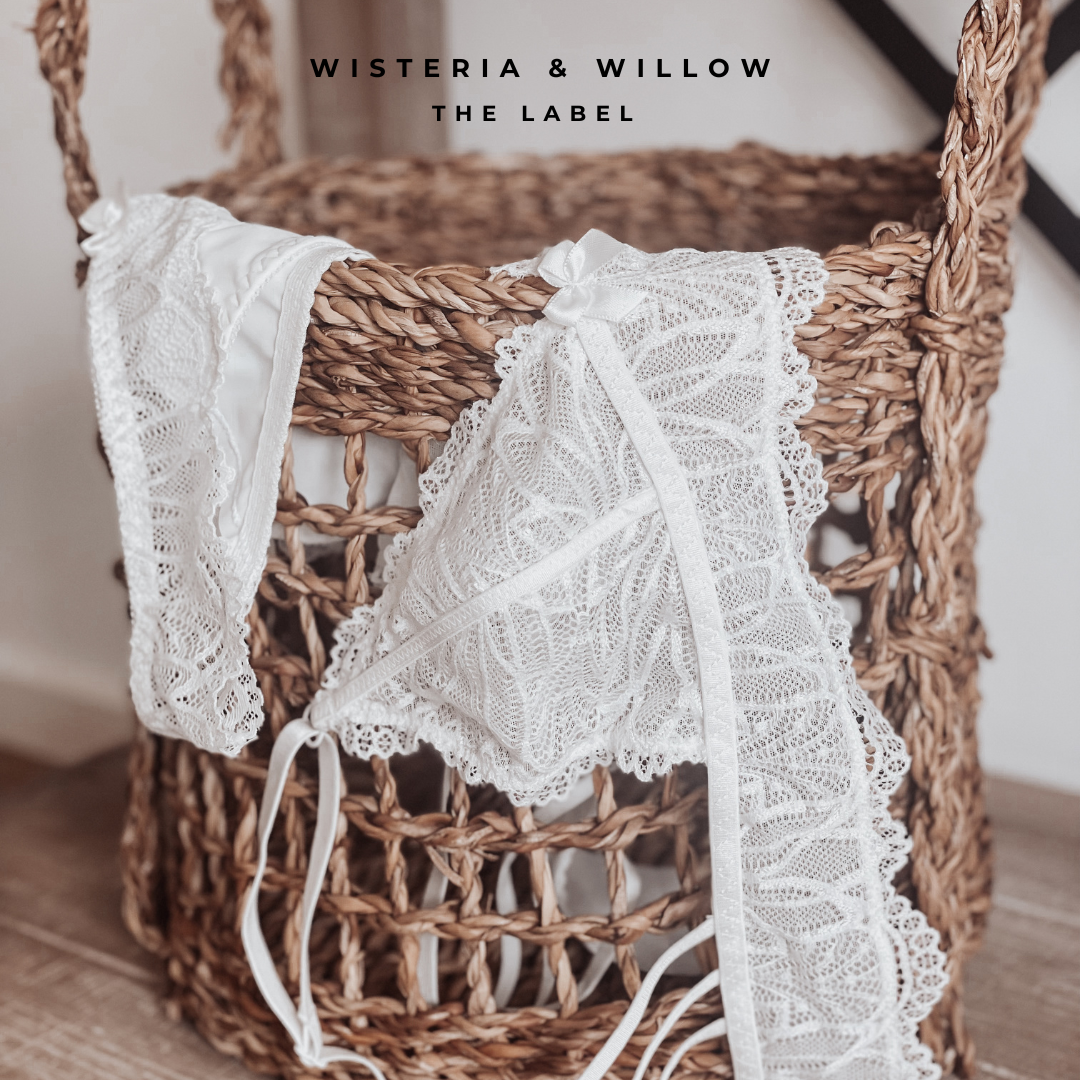 Cracking the Code: Creating The Best Lingerie For You
Do You Know The Secret of Powermesh and Why It Is A Must In Your Lingerie? 🌸
When it comes to lingerie, comfort, support, and longevity are key factors that every woman looks for. That's where powermesh comes in. Powermesh is a revolutionary fabric that can transform your lingerie experience. In this blog post, we'll delve into what powermesh is and explore why it's an essential component you need in your lingerie. From its four-way stretch and body-sculpting capabilities to its ability to provide support and extend the lifespan of your favorite pieces, powermesh is a game-changer. Get ready to discover the power of powermesh!
Four-Way Stretch:
One of the standout features of powermesh is its exceptional four-way stretch. This means that the fabric stretches not only horizontally and vertically but also diagonally. This remarkable elasticity allows your lingerie to move with your body, providing a comfortable and flexible fit. Powermesh ensures that your lingerie stays in place and adapts effortlessly to your movements. 
Lifts, Sculpts, and Shapes the Body:
Powermesh has the ability to lift, sculpt, and shape your body, enhancing your natural curves. The fabric provides gentle compression and support, giving you a flattering silhouette. With powermesh, you can feel more confident and empowered, embracing your unique body shape.
At Wisteria and Willow we use power mesh in all areas where our garments need to add lift and support to give you the best fit. 
Support and Longevity:
Lingerie should offer more than just aesthetics; it should provide support that makes you feel comfortable throughout the day. Powermesh delivers on this front by offering excellent support. It holds everything in place, ensuring that you feel secure and confident. Additionally, powermesh has the added advantage of extending the longevity of your lingerie. By providing additional reinforcement, it prevents lace and other delicate details from stretching out, maintaining the original shape and structure of your favorite pieces. 
Soft on the Skin:
Comfort is a top priority when it comes to lingerie, and powermesh excels in this area. The fabric is soft and gentle against the skin, offering a luxurious feel. It allows for breathability, preventing any discomfort or irritation that can occur with other materials. Powermesh lets you experience ultimate comfort, so you can feel at ease all day long.
Fits a Variety of Body Shapes:
Every woman is unique, and lingerie should cater to all body shapes and sizes. Powermesh fabric has excellent stretch and recovery properties, allowing our garments to accommodate various body shapes. It hugs your curves in all the right places, providing a custom fit that makes you feel confident and comfortable. With powermesh, your lingerie can truly embrace and celebrate your individuality.
Sculpt all body shape - Shop Now 
Powermesh is a game-changer in the world of lingerie, offering unparalleled benefits that enhance your overall experience. From its four-way stretch and body-sculpting abilities to its support and longevity, powermesh fabric ensures you can enjoy comfortable, well-fitting lingerie that makes you feel confident and empowered.
Don't settle for anything less than the best. Choose lingerie that incorporates powermesh, and unlock the power of comfort, support, and style.
Embrace the future of lingerie with Wisteria and Willow's exceptional collection.
SHOP NOW to explore the magic of powermesh and discover the perfect pieces for your lingerie drawer.