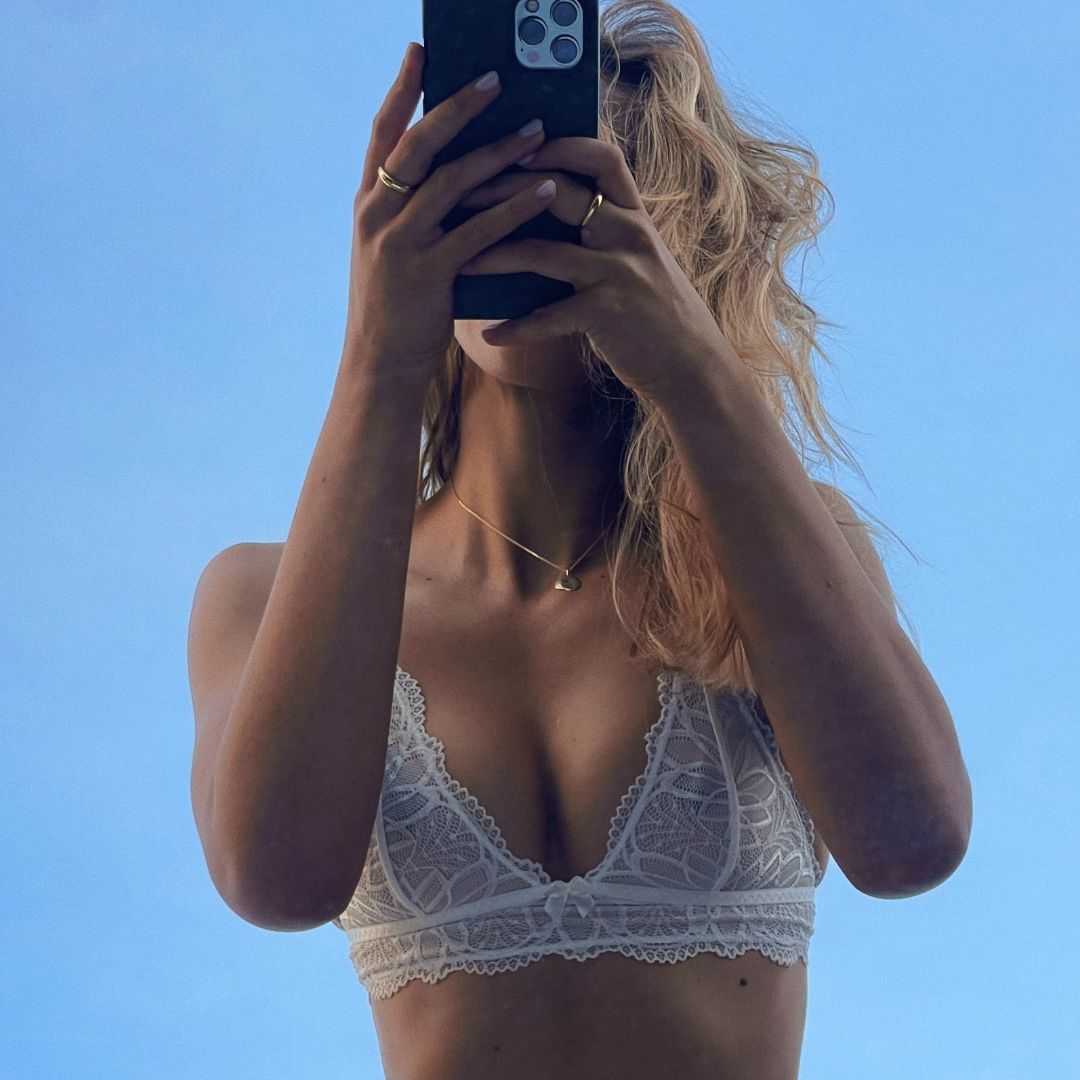 Why Do Empowered Women Prefer Wisteria and Willow Lingerie?
Redefining The Lingerie Industry, 1 Bra At A Time
In a world where women's empowerment and self-expression are more important than ever, finding lingerie that truly understands and celebrates the journey of a woman is essential. That's where Wisteria and Willow steps in. With a commitment to comfort, support, and timeless elegance, Wisteria and Willow Lingerie is redefining the industry and empowering women on every day of the month.
In this blog post, we'll explore why Wisteria and Willow stands out from other brands and why it should be your go-to choice for lingerie that not only looks amazing but also makes you feel empowered.
Unmatched Comfort and Support:
One of the standout features of Wisteria and Willow Lingerie is its unparalleled comfort and support. Designed to move and stretch with your body throughout the month, our lingerie adapts effortlessly as your body and hormones fluctuate throughout the month.
Whether you're experiencing hormonal fluctuations or simply seeking everyday comfort, Wisteria and Willow's pieces are created to embrace every curve and provide a second-skin fit. Say goodbye to discomfort and hello to lingerie that makes you feel confident and beautiful, no matter the occasion.
Empowering Women Through Style:
Wisteria and Willow believes that lingerie is more than just a garment—it's a symbol of empowerment. With each piece, we aim to inspire women to embrace their bodies, celebrate their individuality, and radiate confidence.
Our lingerie is designed to unveil the power within you, reminding you that you are an unstoppable force. When you wear Wisteria and Willow, you're not just wearing lingerie; you're making a statement of empowerment and embracing your inner boss babe.
Ethical and Sustainable Practices:
At Wisteria and Willow, our commitment extends beyond creating exceptional lingerie. We prioritize ethical and sustainable practices throughout our entire production process.
From carefully selecting materials that are kind to the environment and safe for your skin to conscious shipping methods that minimize our carbon footprint, we strive to make a positive impact.
When you choose Wisteria and Willow, you can feel good about supporting a brand that values sustainability and the well-being of our planet.
Your order comes packaged in beautiful fabric pouches which are 100% reusable, perfect for packing your delicates in for trips, a new makeup brush bag - the uses are endless. We use only 100% compostable shipping bags, with even out shipping labels being compostable. 
Easy Fit and Personalisation:
Finding the perfect fit should be a breeze, and that's why Wisteria and Willow offers an easy fit process.
Our full-stretch lingerie ensures that you can effortlessly find the right fit for your body. Additionally, our simple quiz helps you navigate our collection and discover pieces that perfectly suit your preferences and style.
We believe that every woman deserves lingerie that fits like a dream and boosts her confidence, and our commitment to an easy fit process makes it possible.
Mission and Values:
Wisteria and Willow's mission is to celebrate women as the unstoppable boss babes they were born to be.
We aim to ignite strength, confidence, and power within every woman, leaving them feeling beautiful every day.
We value women and all their strengths, courage, confidence, and resilience.
Our brand is not just about selling lingerie; it's about promoting and uplifting women who are doing amazing things and overcoming challenges.
At Wisteria and Willow, our core value is you.
Thanks to our 100% stretch garments, our garments adapt to the changes in your body, we even find beautiful expecting mothers love Wisteria and Willows stretch, comfortable lingerie to ensure they feel fabulous and celebrate the changes in their bodies while creating new life.
When it comes to lingerie that understands and empowers women, Wisteria and Willow stands in a league of its own. With unmatched comfort, support, and a commitment to ethical practices, Wisteria and Willow offers more than just beautiful garments—it offers a symbol of empowerment.
So, embrace your journey, celebrate your individuality, and choose lingerie that uplifts you.
Choose Wisteria and Willow, because you deserve to feel beautiful and empowered every day. Click below to explore our exceptional collections and join the movement of empowered women.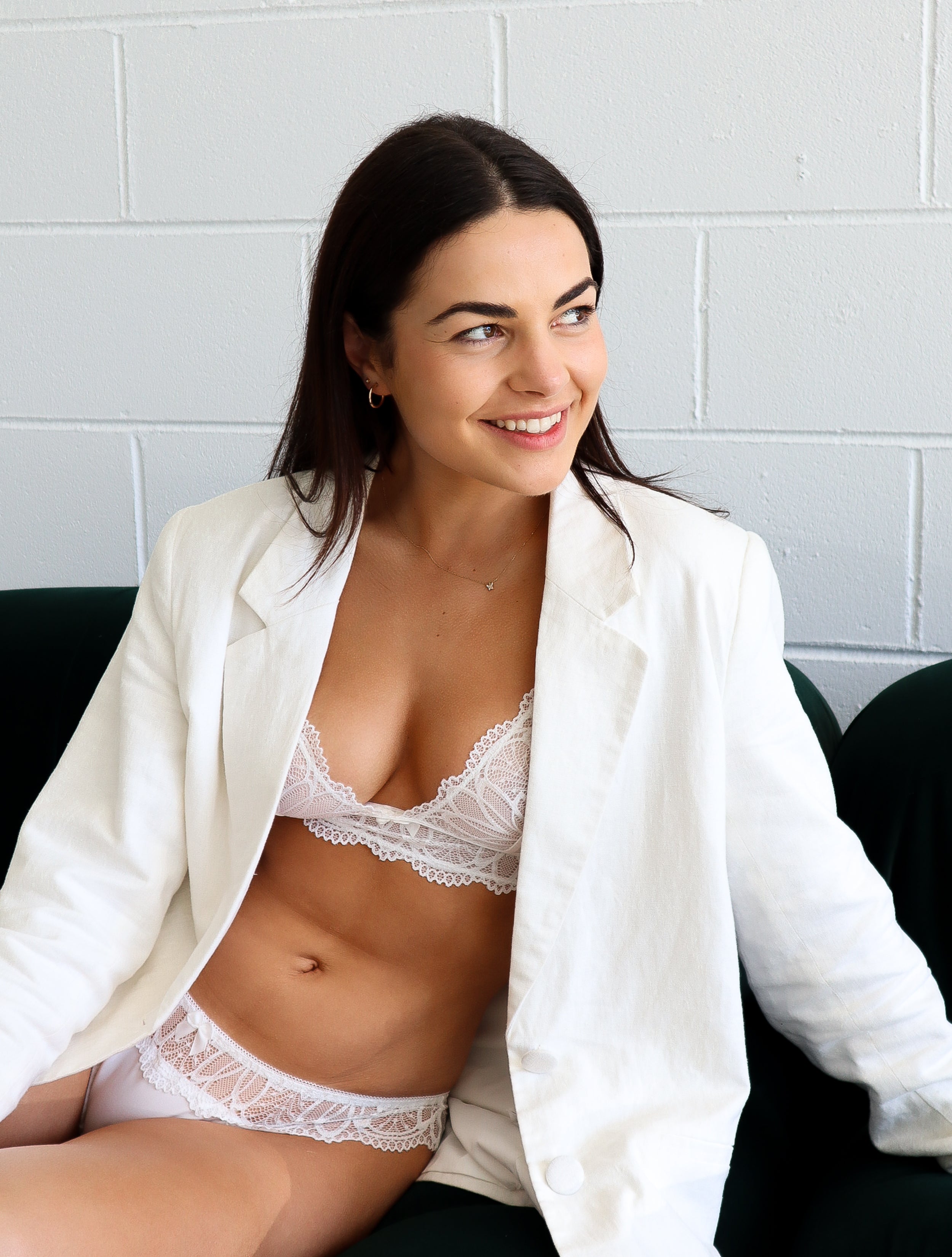 Valentine's Day is just around the corner, with that comes the obligatory "Valentines Day" where the pressure to find someone for the evening can be a total drag. Instead, make Galentine's Day all...
Read more